GVN's automation department specializes in the automation of facilities and equipment and are currently developing a comprehensive traceability system.
By integrating a computer system into a facility, GVN is able to offer high-tech, energy efficient, and user friendly, buildings. Applications range from climate control to access control. We are able to develop and provide fully custom solutions for your industry, which can be fully integrated with our intelligent building system.
Our automated buildings can be combined with our patent pending traceability system that is being developed. By linking environmental data collected by the intelligent building to products being processed at a facility we are able to get a very accurate description of the life of a product within a facility. Not only can errors during a product's process be caught with ease using this system, but data can be collected for each individual product or smaller batches, limiting the number and size of recalls.
If you are looking to automate a facility or would like to know more about the possibilities for your business, please contact us for more information.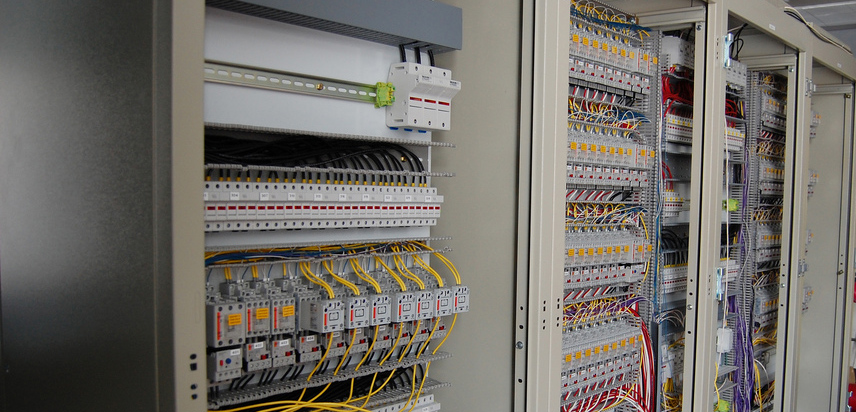 Intelligent Building
When we incorporate a computer system into a building's electrical supply we create a more 'intelligent building'. This system allows us to control the electrical equipment within a facility and create schedules for the equipment. This not only provides energy saving opportunities, but also increases safety as power lines can be disconnected from power. This is especialy beneficial in industrial environments where the washing down of production areas is a daily occurance.
Combining the control over the electrical supply in a building with various sensors allows our system to become fully automated. The computer can keep track of who is in the building, where they are, and access control can be provided. Temperatures can be controlled through a schedule, or even based on an attendance history. Lighting levels can be controlled.
A computer controlled building has the additional benefit of remote monitoring and control. Possibilities are endless, and GVN is commited to working together with you to make your ideas a reality.
Traceability system
The automation department at GVN is developing a patent pending comprehensive traceability system. Using GVN's intelligent building to monitor product flow, people, hygiene, and air temperature conditions, it is possible to monitor and track almost everything that happens within a facility at any time. Combining this logged data with state-of-the-art RFID technology we are able to trace down every detail about any product. This allows for a better quality control system to be used. Recalls can be limited to smaller batches in case a problem is detected after shipment; clients will know exactly which products are affected by a recall.
To find out how our traceability can benefit your business ask us for a consultation.